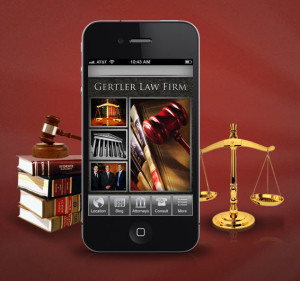 Your clients need to reach you right away but have either lost your business card or  can't find your phone # ?
Have your client, and potential clients, download your app to their smart phones.
We create Apps for Law firms, in addition to, individual lawyers. Contact us for more information.
View the Gallery